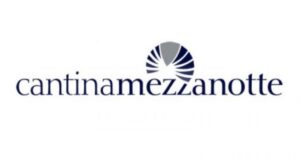 The history of Mezzanotte Agricultural Company begins in 1925, when the family settled in the small town of Bettolelle, in the hinterland of the municipality of Senigallia, and Grandfather Giovanni started work as sharecroppers dedicated to cereal and seed crops, and to vineyards, for which the area has always been suited to. Great intuition, since the twenties of the last century, and particular attention has been reserved for territory's protection and, therefore, of man. The passion for agricultural work – understood as love for the land and for what it can produce, if properly managed, respecting and interpreting the seasons – is
handed down from father to son, until Mezzanotte family leaves in the early 1980s. sharecropping and Sandrino begins to work
independently on the first land owned by the experience gained over the time.
In 2004, thanks to the intervention of Lorenzo, a member of the latest generation, the company is renewed and structured to devote itself almost exclusively to viticulture. The tradition is not abandoned, but revived – in the wake of the historic
native Verdicchio dei Castelli di Jesi and Lacrima di Morro d'Alba vines – and updated – with vines such as Montepulciano and
Incrocio Bruni 54. The latter, in particular, is the subject of a welldeserved rediscovery.
Innovation is introduced at the production level, with the aim of continuing and pursuing ever more a philosophy that favors healthy agriculture, making use of the best agronomic techniques in respect of the environment and man. Authentic wines, which reflect the vines and the territory, are therefore the natural result of a wise blend of tradition and innovation.
All processes are oriented towards this goal. Pruning involves a reasoned choice of the load of buds in the vineyards. During the vegetative phase, all the vines are performed and meticulous controlled for fungal diseases. The harvest, carried out exclusively by hand, guarantees a better control and selection of the bunches, indispensable for obtaining quality wines.
The products of Cantina Mezzanotte