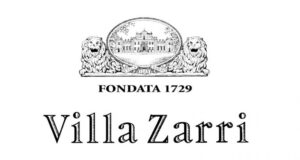 Villa Zarri
dates back to 1578. In the 18th century, the Villa is completely restructured. The original square plan is modified into the present structure with a rich and elegant "Tympanum" at its center and a magnificent park to surround the building.
On both sides of the facade stand corridors that once were greenhouses. In a wing one may still admire a chapel dedicated to Saint Joseph in which an inscription reveals that it was built by the Marchese Nerio Lorenzo Pietro Angelelli "upon returning from his travels to distant lands".
The last of the Angelelli family were Massimiliano and his daughter, Marchesa Teresa Angelelli who was married to Rinaldo Simonetti. Massimiliano was a famous philologist as well as a talented hellenist and orientalist. It was here, at Villa Zarri, that Massimiliano spent long periods of his life entertaining his guests and friends.
The Villa then passed to the Brazzetti family and later to Leonida Zarri. It was Leonida that wanted it returned to its ancient splendor so widely admired. Today, the Villa is open to the public and is host to art exhibits, classical music concerts, ballets, and music shows. The marvelous frescoed salons, the secular park, and an atmosphere of refined elegance make Villa Zarri perfect for social and promotional events.
The products of Villa Zarri