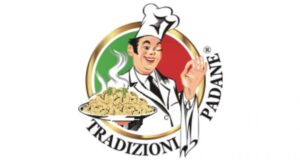 A STORY OF QUALITY AND
Established in 1991, in the period of industrialisation of this sector, we chose to goagainst the flow, dedicating ourselves to recovering local culinary traditions and to lost production methods, re-discovering the inestimable value of HANDMADE.
Time has proved us right. The skilful workmanship, the search for fresh and natural raw materials, without colourings, preservatives or chemical taste enhancers, theright quantities of the ingredients and closing the different pasta shapes by hand has meant continual growth for the company, making us famous in Italy and above all abroad as a top class handmade pasta factory.
Over the years, despite keeping handmade production our main priority, we have studied and adopted technology to support the commitment of our workers. It allowsus to optimise the production times, guaranteeing consistent quality even with large quantities.
The result is a unique commercial offer. A good and genuine pasta and more recently ready-to-eat gastronomy, available in the conventional, organic and vegan lines.
Both pasta and gastronomy are available as self-service products or to be sold at deli counters. We even develop "tailor-made" projects on the basis of a client's specificrequest, customising taste, colour and shapes.
The Product of Tradizioni Padane