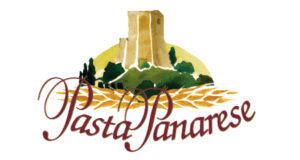 PastaPanarese was established in Val d'Orcia, marvelous Tuscan valley, flourishing land and natural park, but also declared a Unesco World Heritage site.
This unspoilt valley represents over the centuries the temple par excellence of durum wheat cultivation.
For these reasons, Alessio Panarese has cultivated his dreams turning his homeland into wheat fields; by doing so, he has inspired his  products carrying out the magic of bronze drawing and slow drying at low temperature.
The clay nature of the soil and its summer aridity provide the durum wheat a high index of proteins and gluten of excellent quality, giving PastaPanarese consistency and pleasant taste.
The great semolina quality combines with another raw material of excellence: the water of Vivo d'Orcia aqueduct,flowing at 1000 meters from the ground on Mount Amiata. Two ingredients that make Pasta Panarese a unique product with a distinctive flavor.
The roughness and porosity of Pici PastaPanarese match perfectly with every kind of homemade sauce, creating the sensation of a unique and utmost pleasure for the palate.
Pici are the flagship of the production and the Tuscan territory. They stand out for being the only nest-shaped pasta in the world whose name is traditionally linked to our Tuscan land.
PastaPanarese has its roots in a history permeated with the tradition of a region devoted to goodness. An ancient press,dating back to the sixteenth century, for bronze drawing inspires and recalls day after daythe origins and the nature of the company. Pasta growers.