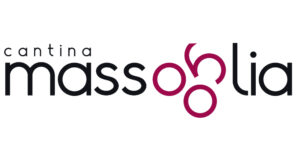 We have been a family business for more than 40 years. My grandfather was a cooper and worked together with his grandfather constructing and fixing oak casks where wine was put to rest in the cellars. Having some vineyards in the hills around Agliè, he produced wine both for his own family and also for his neighbours who were able to buy the wine directly from the producer at a good price. Of course in those days, he did not have a wine cellar as we know them today.
 After some years, my grandfather married and had a son. At the time, many engineering companies were investing in the Canavese area. Due to the post war crisis and the idea of a secure salary, he decided to go and work for one of these companies. However, he never gave up producing his wine. When he arrived home from work late in the afternoon, he would help his wife in the countryside with the jobs she had not managed to finish. Day after day, he managed to put aside some money in order to subsequently build the first installations of Canavese Rosso and Erbaluce where he was helped by his now grown up son. Year after year, both the number of customers and the requests for grape juice increased. At this point, he started to transform the stable, extending the cellar with exposed bricks in a vintage style. At the end of the 90's, he requested DOC for the Erbaluce wine, and produced his first labels and packages. In the meantime, he took over numerous other vineyards from pensioners who were no longer able to work in the countryside.
 In the 2000's, when Marco was 19 years old, with the help of his father he decided to take over the Massoglia farm, sending his grandfather into well deserved retirement. Some years later, Chiara also joined the company following in her father's footsteps and listening to his wise teaching. Sometimes, during the cold winter, while pruning the vines, he would stop and say, "Look, this bud will produce 1 or 2 bunches of grapes, while this one – none!" This is the know-how of the job, the result of experience matured over many years spent working in the countryside. Continuing in this vein, we are keeping up our good wine tradition, modernizing both the cellars and our vineyard management. Thus, we are able to extract the best juice from our grapes that grow on the hills where we live in San Grato, Agliè. From the dry to the green pruning, we dedicate 365 days a year to our work, and so ensure that the jewel of our vineyards – the Erbaluce grape – gradually acquires its beautiful golden hue before it is picked. We then process the grapes in 2 different ways, producing the classic still wine and Passito, a crown jewel of the Canavese, a mixture of flavours and perfumes which recall ripe fruit and jam. It is a wine which should be savoured after years of aging in oak and steel casks.
 Every year the harvest begins with Passito. We go along the pergola picking out only the healthy, ripe clusters and especially the ones more detatched from the others, minimizing the risk of the grapes going off. We put them into crates in a kind of attic and leave them there through the winter, at least until January, when we squeeze the juice out of them into a tank where they are left to ferment and then mature. After some years, we bottle the wine and put it on sale. For several years many of our customers have ordered our Passito to help them celebrate on their wedding day.
 After the Passito harvest, we start the Erbaluce harvest. When we have picked the grapes, we put them into the cellar and leave them to cool down overnight. The next morning we squeeze them and leave them to cool again for a day before letting them ferment. The fermentation process is obtained only through the use of temperature, in this way maintaining the fresh perfumes of the grapes in the must which then transforms into the wine.
 Erbaluce is an indigeonous Canavese species of grape. We grow it with the ancient Canavese pergola method, which gives its best from the 5th bud onwards. Although it is not an easy way of cultivating, we use it in order to obtain the maximum quality in our wine cellars.
 We also produce red wines like Canavese Barbera DOC and Canavese Rosso DOC which you can find both bottled and unbottled, together with other white, red and rosè wines.
 Over the years, with our father and grandfather, we have enlarged the company without abandoning the old cultivation methods. Today, we have around 9.5 hectares of pergola. As well as cultivation methods, we place great importance on our wine producing, mixing old maceration methods with new fermentation methods. Three years ago, we started a couple of Nebbiolo vineyards, another wine grape variety that gives great results in our morainic hills.
 The grape harvest is the culmination of the whole year's work. Friends and relatives help pick the ripe grapes and then get together to eat, and drink some good wine – just as it used to happen in the past. It is a festive occasion when work and socializing with friends and family mix together harmoniously.
 We live in a township which years ago lost its wine tradition, even though the area was very suitable. This was due to the rise of the Olivetti company. However, after years of perseverance, we have achieved our ambition and are continuing to work hard to take Erbaluce to the top, together with the red wines.
 Our company is Km 0 and associated with 'Campagna Amica' with whom we collaborate in neighbouring villages. In this way we can reach the final consumer directly through markets in various squares.
  My father, Marino, is a member of the Italian Association of Farmers (Coldiretti Bandiera Gialla) and he is well known by customers for his good, genuine wine.
 We believe in simple things and the value of traditions. Grapes and wine are our greatest passion; we are totally dedicated to making our wine and we simply love what we do. Like us, our wines are happy and genuine. By appointment, afternoons can be organized in the vineyards and also in our cellars where you can taste Erbaluce and other products from our territory, without forgetting our fresh, young, red wines.
Our cellar is in Agliè, Frazione San Grato.
Open from Monday to Friday from 5pm to 8pm, Saturday 8am to 7pm, Sunday, 8am to 3.30pm