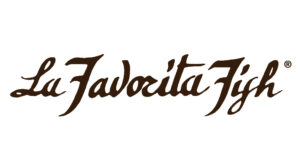 COMPANY.
Our company was founded in the early 1960s as a small family-run business.
Initially we were concentrated on purchasing the best fresh anchovies from the Ligurian markets and transforming them into high-quality salted anchovies, the main ingredient of many traditional dishes in Piedmont area (especially the famous bagna cauda sauce).
Over the years, we have introduced a lot of products (all manufactured by us)  strongly connected with our regions, Liguria and Piedmont, and their typical raw materials.
The area of Piedmont and the province of Cuneo where are company is based, is a land of truffles and great wines, and all its goodness is reflected in the delicious mushroom and truffle sauces and spreads, tomato sauces, vegetable hors-d'oeuvres, spreads, chutneys for cheeses and fruit in syrup and with DOC wines.
Liguria region is the inspiration for the tasty Genovese Pesto, featuring the delicate and rich in flavour D.O.P. (protected designation of origin) Genovese basil, grown in our own Ligurian farm since the 1990s and cultivated following the traditional method: we don't use any kind of chemical fertilizers and pesticides. Genovese basil, a variety with small, wide leaves, is a Protected Designation of Origin raw material, this designation guarantees not the only provenance, but also its unique characteristic, properties and great aroma.
Since the year 2000, the latest generation of the family, firstly the son Cristiana and later the son Mattia, joined the family business, a popular new product line of egg pastas has been created, ideal partner for our wide range of sauces.
Our pasta is manufactured following the traditional process, using selected durum wheat flour and 35% of eggs, that lend an unmistakable intense yellow colour.
Our pasta is manufactured by rolling and it is subject to a slow (13-14 hours) and low-temperature drying-process, recollecting the natural desiccation.
In our range we have 13 gluten free items, certified and included in the Italian Celiac Association handbook.
Since more than 50 years we produce Italian gastronomic specialties, using best quality natural ingredients and adding no preservatives or coloring matter, according to old traditional cookery methods and recipes.
The production processes have designed to preserve the flavour and natural goodness of the raw materials.
We have by now acquired considerable experience in the "handicraft" of producing choice gastronomic specialities.
To this end we have been devoting our most passionate and serious efforts, using best quality natural ingredients and adding no food dyes and preserving agents, according to old traditional cookery methods and recipes.
Dedication, quality control and attention to details, starting from the selection of the best ingredients, have created the range of natural healthy foods, great in aromas, to bring to any gourmet's table the taste of country cooking for a natural Mediterranean diet.
Crema di Carciofi e aglio
A delicious spread with the characteristic flavour of artichokes.
The white/yellow colour is due to the use of only the hearth of artichokes that is the secret to have a very delicacy and creamy spread.
Perfect for preparing tempting canapés, with toasted bread or as a gourmet sandwich filling.
An original seasoning for pasta, rice, eggs, potatoes or steamed vegetables.