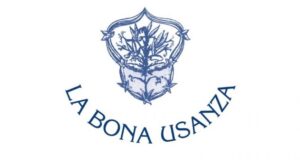 La Bona Usanzais a small cooperative located in Serra de' Conti, a small village in the heart of Le Marche Region. It was founded in 1996 by a group of enthusiast farmers, animated by a common vision: prevent ancient and traditional food from extinction, respect biodiversity, promote food-culture and conviviality.
La Bona Usanza produces Cicerchia di Serra de' Conti(a local chickling pea variety) and Lonzino di Fico(sweet "salami" made with dried figs, walnuts, almond and anise liquor); these two products are Slow Food Presidium.
Other products made by the cooperative are: chickpeas, lentils, Solfino bean(a particular kind of bean, very delicate), Sapa(boiled grape juice), Agresto(a condiment similar to balsamic vinegar), Quarantino Maisfloor(stone-ground local corn, very good for polenta), Chickling-pea soup(ready-to-cook soup), Creamy spreads with local variety of onions (Cipolla di Suasa) and artichoke (Carciofo di Jesi).
Moreover, in the last year, the production has concentrated on innovative products: 4 kind of "pasta" made only with pulses floor(60% chickling pea and 40% chickpea) without gluten.
The excellent characteristics of these products are strongly linked with the beauty of the territory: Serra de' Conti is a beautiful and well-preserved medieval town, famous to be one of the most important production area of the Verdicchio wine. The landscape is characterized to be hilly and meticulously cultivated; Adriatic Sea is very close (20 km) as well as Appennines Mountains.
Visitors admit being fascinated by Le Marche, a region with much simplicity and many hidden treasures.
The Products of La Bona Usanza