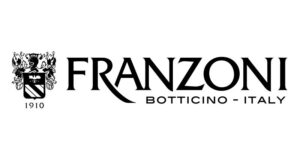 Az. Vin. Emilio Franzoni is located in Botticino, Brescia, town famous for the marble and for the excellent wine.
The winery has been founded on 1910 and after 4 generation is still producing high quality wine." "International awards and reviews came up till today, underlineing the passion and the professionality as wine maker. La Foja Botticino DOC and La Foja D'Or Botticino DOC are appreciated wines all over the word especially for the correct price and the top quality." "Fotovoltaic panels produce green energy and the target is the respect and the care of the environment.
Botticino DOC, red wine, is the pride of our winery and is cultivated in a small hilly area east of the town of Brescia, just a few kilometres from the Garda Lake, which is also well known for the production of prestigious marble.
The gentle hills surrounding the valley, are forming an amphitheatre, creating a microclimate which is perfectly suited for wine growing.
2016
OSCAR Douja d'Or – "44th National Award Douja d'Or – Asti" –  Award winning wine:  Botticino Riserva 2009
2015 – OSCAR Douja d'Or – "43th National Award Douja d'Or – Asti"  –   Award winning wine:  Botticino Riserva 2008
2014 – OSCAR Douja d'Or – "42th National Award Douja d'Or – Asti" –  Award winning wine:  Botticino Riserva 2006
Médailles Citadelles d'Argent -International Award – "Les Citadelles du Vin 2014"
Bourg sur Gironde (France) – Award winning wine:  Botticino Riserva 2006
2013 – Gold Medal – "41th National Award Douja d'Or – Asti"
Award-winning-wine: Botticino Doc La Foja 2007
Silver Medal – 13th International Award Mundus Vini 2013 – Neustadt (Germany)
Award winning wine: Botticino DOC La Foja 2007
2012 – Silver Medal – 13th International Award Mundus Vini 2013 – Neustadt (Germany)
Award winning wine: Botticino Riserva 2004
Gold Medal – "40th National Award Douja d'Or – Asti"
Award-winning-wine: Botticino Doc La Foja 2006
2011 – Gold Medal – "39th National Award Douja d'Or – Asti"
Award-winning-wine: Botticino Riserva 2003
2010 – Gold Medal – "38th National Award Douja d'Or – Asti"
Award-winning-wine: Botticino Doc La Foja 2004
2009 – Gold Medal – "37th National Award Douja d'Or – Asti"
Award-winning-wine: Botticino Doc Ronco del Gallo 2004
2008 – Gold Medal – "36th National Award Douja d'Or – Asti"
Award-winning-wine: Botticino Riserva 2001
2007 – Gold Medal – "35th National Award Douja d'Or – Asti" – Award-winning-wine:  Botticino Doc 2003
2004 – Gold Medal – "32th National Award Douja d'Or – Asti"
Award-winning-wines: Botticino Doc Agricola Bonetti 2000 and Botticino Riserva 1999
2003  – Gold Medal – "31th National Award Douja d'Or – Asti"
Award-winning-wines: Botticino Doc Tenuta Bettina 2000
and Botticino Doc La Foja 2000
2002 – Gold Medal – "30th National Award Douja d'Or – Asti"
Award-winning-wine: Botticino Doc Foja d'Or 1998
1998 – Gold Medal – "26th National Award Douja d'Or – Asti" – Award-winning-wine: Botticino Doc la Foja 1994
1997 – Gold Medal – "25th National Award Douja d'Or – Asti"
Award-winning-wine: Botticino Doc Tenuta Bettina 1994
1995 – Gold Medal – "23th National Award Douja d'Or – Asti" – Award-winning-wine: Botticino Doc Tenuta Bettina 1993
1994 – Gold Medal – "22th National Award Douja d'Or – Asti"
Award-winning-wine: Botticino Doc La Foja 1991
1993 – Gold Medal – "21th National Award Douja d'Or – Asti"
Award-winning-wine: Doc La Foja 1990 and Lugana Doc 1992
1980 – Gold Medal – "8th National Award Douja d'Or – Asti"
Award-winning-wine: Botticino Doc 1977 and Botticino Doc 1978
1977 – Gold Medal – "5th National Award Douja d'Or – Asti"
Award-winning-wines: Botticino Doc 1974 and Botticino Doc 1975
1972 – Gold Medal -"1st National Award wines for roast – Asti"
Gold  Medal  "2nd European Exposition Wines in Milan Fair"
Award-winning-wine: Botticino Doc 1968