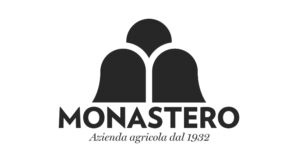 SINCE 1932
Investing on the natural fertility of its fields since 1932, the Negri's family is profoundly committed to guarantee close interaction between its agricultural products and natural biological cycles. From here comes Monastero's dedication to re-discover the ancient cereals of our land, through a continuous work of research and experimentation that never alters the cycle of the seasons.
Our products benefit from the official certification of organic production, while firmly anchoring its roots to the local agronomic tradition. Monastero's sixteenth-century courtyard represents therefore a unique place to re-discover the authentic.
MONASTERO IS BORN WITH THE PURPOSE OF RECONJECT QUALITY AND PRODUCTIVITY, IN THE RIGOROUS RESPECT OF TRADITION.
Harvest period: Seasonal products: July and tomato harvest.
Tomato is a herbaceous plant that draws its origin from Latin America and arrived on European tables following the geographical discoveries and the creation of the first colonial empires in the early sixteenth century. Originally from the tropical and subtropical regions of Chile, Peru and Ecuador, it was initially used for ornamental purposes in vegetable gardens and gardens, but already in the late eighteenth century it began to be cultivated, especially in southern Italy, for food purposes.
There are different varieties of tomatoes, from those intended for the production of peeled tomatoes to salad ones, from very small cherry tomatoes to the largest ox hearts, from those characterized by a classic deep red to yellow, green and even black tomatoes . However, what the different varieties have in common is their preference for a warm climate, with an ideal temperature of around twenty-five degrees during the day and fifteen degrees during the night, and adaptability to different types of soil, both acidic and basic, provided they are provided. of a good drainage system.
In general, the tomatoes are harvested starting from the month of July and continue, according to needs and according to the quantity of seeds sown, until September. There are several stages that allow its collection, from the first ripening phase, when the color is still clear and the seeds inside are white, to the intermediate one with 30% of the red fruit and brown seeds, up to the harvest at full maturation that occurs when the fruit is almost completely red. Exceptions to the rule are salad tomatoes, whose collection takes place when they are still quite green, while those intended for the preparation of sauces and sauces, the most common, are collected when fully ripe and reaching a beautiful marked red color.
This is an operation that is performed entirely by hand given the particular attention not to cause cuts, dents or wounds to the fruits, and which should be carried out, mainly due to the time of year in which it occurs and the high temperatures typical of the southern area, in the cooler hours of the day.
Healthy food and basic ingredient of the Mediterranean diet, tomato represents one of the products that have made Italian gastronomy famous in the world, above all thanks to the combination with pasta and pizza.
Harvest period