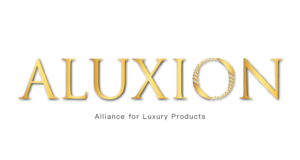 OUR PHILOSPHY
Our reality was born with the intention of satisfying the most demanding palates, an objective that is pursued starting from the selection of raw materials, to the realization and the distribution of our products. In fact, in the production of our products we do not use any type of artificial flavor as is usually used in truffle products but we use real Alba White Truffle.
Our business philosophy is originality, quality, luxury, style, craftsmanship and all the class of Made in Italy for those looking for uniqueness in all its forms. Aluxion is inspired by the desire to provide unique and unforgettable experiences related to the consumption of its products. This is why it pays close attention to the search for excellent raw materials, touching every production step with hand, doing justice to tradition but with a modern approach to design and communication.
WHY TRUFFLE?
We were looking for something typically Italian and at the same time very valuable. After analyzing the market, we found that most truffle-based products contain artificial flavors, so we chose to aim for excellence and take home two spirits that did not contain any type of artificial flavor.
To produce prestigious spirits and be able to export a "Made in Italy" flavor all over the world, we have chosen to start from thigh quality raw materials. We were looking for the "rarity" that was at the same time characteristic of the Italian culinary tradition.